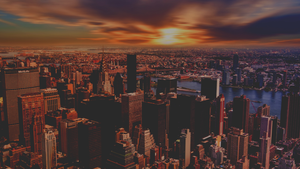 BIO
 IGOR ANICIC – MUSIC FOR THE WORLD (BIO) 
Croatian based Pop/Rock artist Igor Anicic is best known for his multilingual expression in 6 different languages. With a lot of positivity, singable hooks and catchy melodies, his music draws influence from various artist like Ed Sheeran, Sting, Bob Marley and Maná. Fluent in his native Croatian, as well as English, Spanish, Portuguese, German and Italian, strives to reach audiences from all parts of the globe. The variety of genres that he creates his music in, from Pop/Rock, Latin, Reggae, fits nicely with the spirit of each language and with different cultures. 
Igor Anicic's work with major Croatian rewarded touring musicians, intertwined with the authenticity of musicianship and lyricism, creates a musical project "Songs for the World" that shows a genuine desire to inspire peace and to spread a lot of positive energy during these strange times. 
The collaboration and the work has been acknowledged and supported internationally by fans, magazines, radio stations, national TV in Croatia and many other portals.
With the lead single "We Got to Stay Together", Igor Anicic begun his journey to inspire many people and to send the Message of Togetherness. The first single bears a sound that serves as a rallying cry for the betterment of society. Warmly inviting Pop and Country influences and an endlessly singable hook is seen as "ideal for bringing voices together" by music industry experts, such as A&R Factory among others. The single has been given a wide range of Radio Airplay worldwide since its release, various Spotify and other major streaming platform playlists placements worldwide.   
In a world of discontentment, Igor Anicic is a role model for spreading positive vibes and for showing support to all the people, as well in his private life as through his memorable musical and lyrical expression. His vision strives to give his fans faith and hope in a better future, simultaneously trying to give a lead for the mankind through his message of unity in the world. 
His second single "Positivo" in Spanish (August 2020) and third single "Vamos ser feliz" (October 2020) have both Latin and World music influences. Positivity and Happiness are the main inspirational points of this songs. 
The song "Save the World Today" (December 2020) , a positive Reggae/Pop song with a unifying message, was included in various charity projects and a merch collection was created with its name on various products. The goal is to inspire people to help each other and be the inspiration to others.
As an author of the charity project "Save the World Today", Igor Anicic is donating a half of all the earnings from the project to people in need. He is founding an orphanage in Uganda and gives donations for various other causes.
The single "Juntos por la Tierra" (March 2021) is a Latin Pop/Rock song with a memorable hook, and has a purpose to inspire people from Spanish speaking countries. The energy of the song is definitely something that gives people faith in a better future.
The song "Estamos Todos Juntos" (February 2022) is a Brazilian World/Pop/Samba/Jazz song with exceptional musicianship and an inspiring unifying message full of energy. 
The new single is coming out on the March 18, 2022. The German song "Wir halten zusammen", an energetical Pop/Rock song to inspire people from Austria, Germany and Switzerland. Igor has been working for a long period with people from those countries and has many friends there. 
To get to know more about the whole musical project and to be the first to hear new songs join the Exclusive Fans Community on the website. 
Igor has created a multilingual community in which he interacts with his fans in their own languages.
Music has always been the best way to unite people from all around the world. This time it is even more important to spread Positive Energy and to unite all the people and put all the barriers and divisions aside.
Keep up with Igor on Instagram (@igor.anicic.worldpositive) , Facebook (@keeptheworldpositive) and Twitter (@IgorAnicicMusic).
#keeptheworldpositive